EVEN FURTHUR : 2018
LINEUP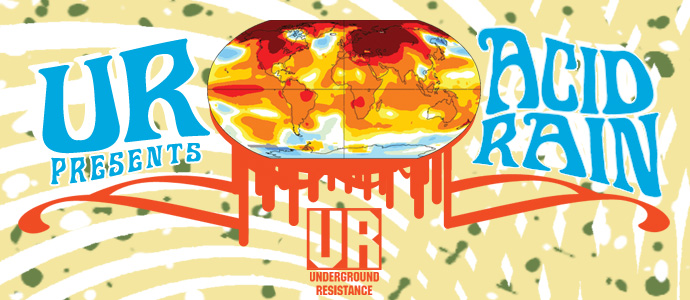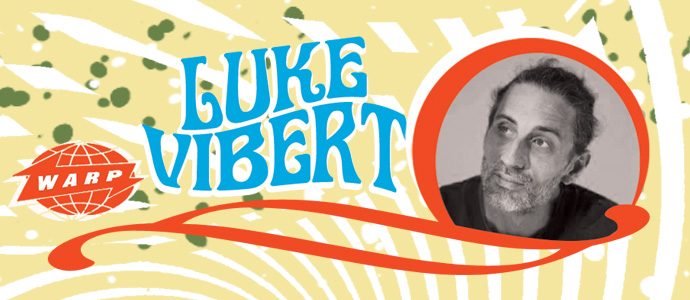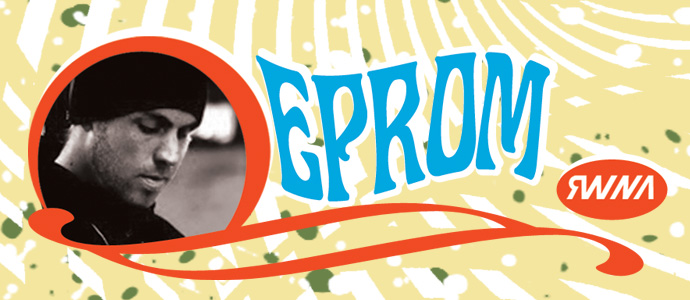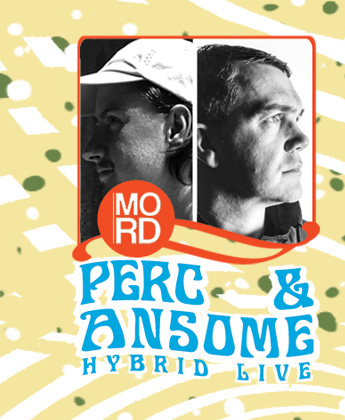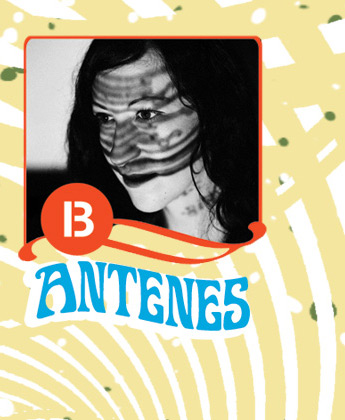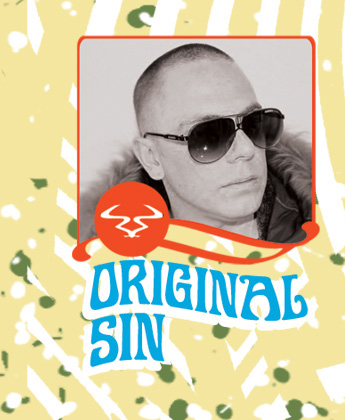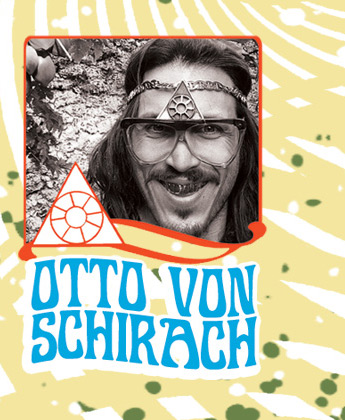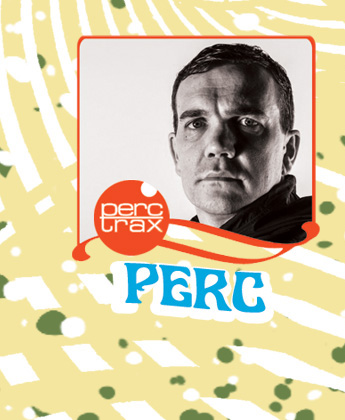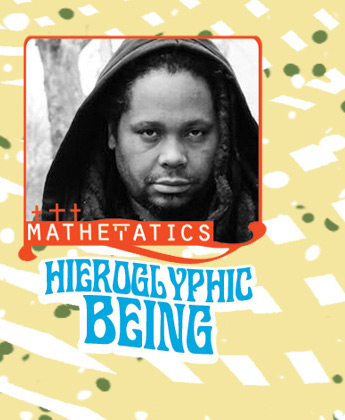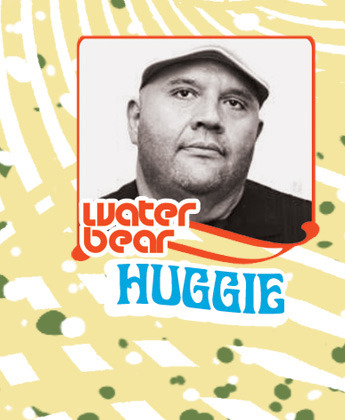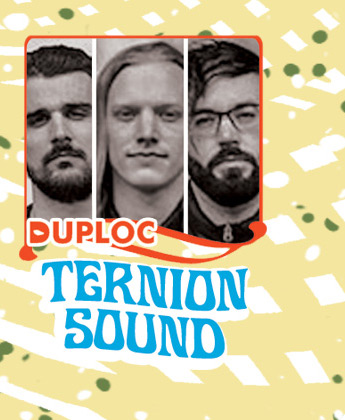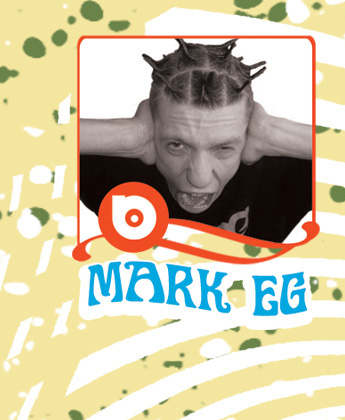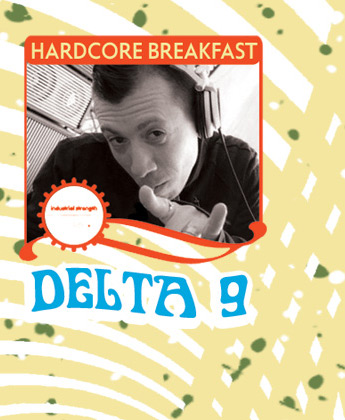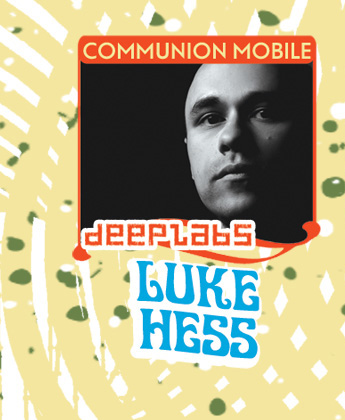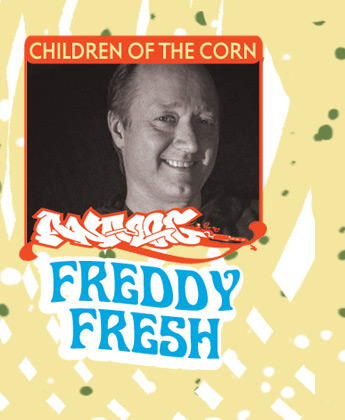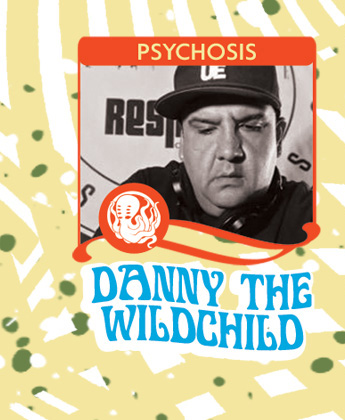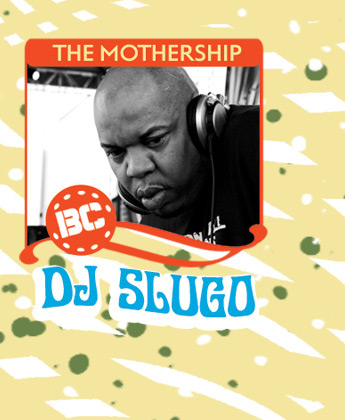 D

O.

I

T.

Y

OURSELF

s

ound

s

ystems
12pm to 6pm Friday : 10am to 6pm Saturday and Sunday
see map at EVEN FURTHUR for locations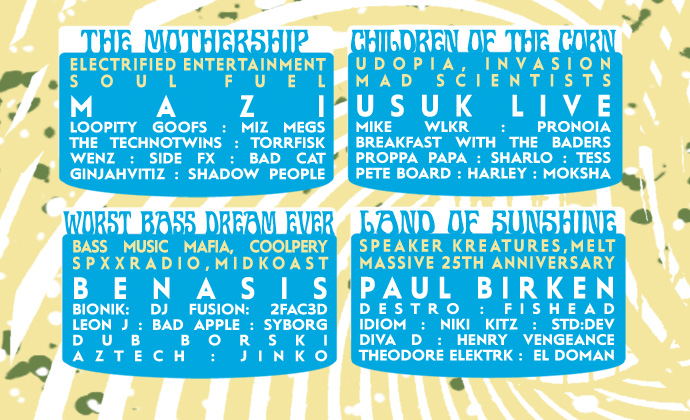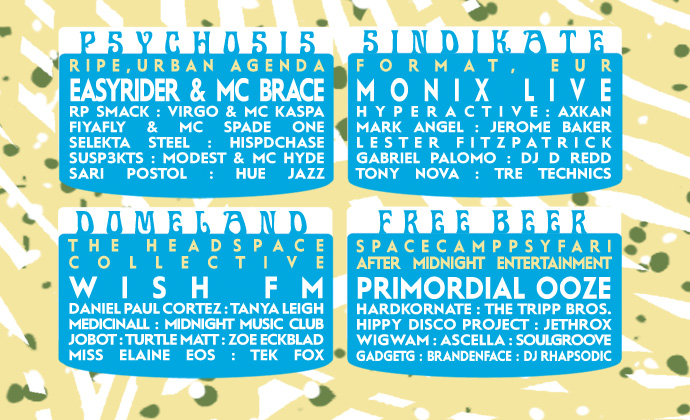 Kool-Aid Promenade red carpet variety show goofballs Chosen By The Funk.
Rise and shine to pancakes and gabber, Saturday morning mwHardcore Breakfast!
Burn baby burn Techno Pagan Ritual with Intrinsic Arts fire performance troupe.
New moon, dark skies, shooting stars, Perseid Meteor Shower peaks Sunday.
Free Radio Furthur 87.9FM always on and broadcasting live from Domeland.
Unique clothing, hats, and event t-shirts.
Handcrafted jewelry and accessories.
Artwork, craft bazaar, hoops and poi.
Music and a portable record cutting booth.
Theme camps, art installations, galleries.
Live artists creating artwork and paintings.
Old school outdoor liquid light show.
Yoga, meditation, massage workshops.
Authentic delicious taco and gyro trucks.
Pizza, sandwiches, vegetarian delights.
Coffee and cold drinks, free water tanks.
No alcohol sales, BYOB 21+, No Glass.
Vending: email dropbass@dropbass.net requests to reserve space
L

IGHT,

S

OUND,

D

IMENSION

HeadLights : SubKulture : PsychoCandy

Acme Strobe : System Sound : (vj) Brye

Support Squad : Produktion Pranksters
Volunteers: email dropbass@dropbass.net to be part of Prankster Produktion
Includes all four days of entertainment, tent camping, and car parking. Tickets will be available at the main gate.
GENERAL ADMISSION ADVANCE
Tier 1 GA : $100 - La Hundo ...SOLD OUT!

Tier 2 GA : $115 - On The Bus ...SOLD OUT!

Tier 3 GA : $130 - Prankster Presale
Tier 4 GA : $145 - Main Gate
All tickets plus tax and $10 service charge per ticket
ADD ONS (in addition to

GA

)
Thursday Early Entry add on - $25 (limited)
Includes preparty and is an add on to GA ticket, plus tax NO service fee
RV/Trailer Parking Pass - $50 (limited)
RV, travel trailer, and large vehicle require additional parking pass, plus tax NO service fee
Bring your DIGITAL TICKET PRINTED OUT or saved on your mobile device for scanning at the main gate. IMPORTANT to note there is limited to NO cell service at the venue, DOWNLOAD or SCREEN SHOT YOUR TICKET BAR CODE to your device!
HARDCOPY TICKETS AT THE FOLLOWING LOCATIONS
Milwaukee : 414 Glass & Grooves, 1813 E Locust St : 414-877-0999
Madison : JiggyJamz, 1734 Fordem Ave, Suite A : 608-622-7176
Chicago : Gramaphone Records, 2843 N Clark St : 773-472-3683
Minneapolis : Rebel Minx Studios, 137 West 46th St : 612-720-5720
and from the DIYss promoters, support your local sound systems!
Ticket Holder Notice: No refund. No exchange. All purchases are final. Not redeemable for cash. Event promoter reserves right to revoke the license granted by ticket. ROAR. By using ticket you consent to your likeness, voice, and/or name being used w/out pay. Person using ticket assumes all risk of personal injury and loss or damage to property.

Mellen Mountain Meadows 69131 County Hwy C Highbridge, WI
use 69371 County Road C for address in mapping tools (but 69131 is the actual address)
if you are coming from the west take Hwy 2 East to Ashland and Hwy 13 South to Highbridge and turn right on County Rd C for 1.5 miles to the main gate on the right
if you are coming from the South or East take Hwy 13 North to Highbridge and turn left on County Rd C for 1.5 miles to the main gate on the right (do not turn left on the first C 2 miles outside of Mellen, go 6 miles to Highbridge and left on that C)
as is always the case law enforcement presence is high as you get near a music festival. if your car is in proper order and you follow traffic laws you'll be fine. note the speed limit on County Rd C is 40mph
Rain or Shine, stages weather protected
tickets Scanned and vehicles Searched
ID Required, Safe travels and Be Smart
primitive Camping and separate Parking
RVs / Campers additional fee, no hookups
campfires permitted, firewood for sale
Food / Beverage Concessions, no ATM
Water & Ice, clean Restrooms, pay Showers
No In/Out, one time exit pass, be prepared
No weapons, fireworks, graffiti, atvs/carts
No dogs or pets without service papers
NO RENEGADE SOUND SYSTEMS!
no alcohol sales, BYOB 21+ w/ID, No Glass
sales or use of controlled or out-of-control
substances Illegal, Unwise, Unwelcome
professional Security and Paramedics 24/7
Leave-No-Trace, garbage bags supplied
have Fun and Do Good things, we're FAM AF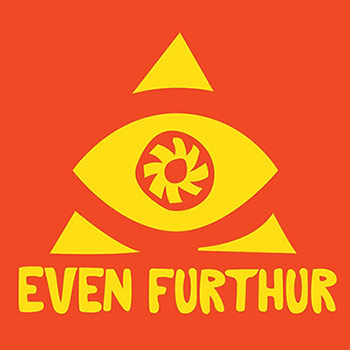 THE FURTHUR WE GO, THE CLOSER WE GET
2017 Lineup : Wink, AX&P, Dubloadz, Black Madonna, TJR, Black Asteroid, Jlin, Anklepants, Heist, Stranjah, Ancient Methods, Dan Bell, Prototype 909, Ocelot, Tommie Sunshine, Tim Shopp, dj ESP, Fortune, Fresko, Jes One, Alfonz Delamota, D.J.P., Mark Angel 2017 DIYss : dj Dan, Jerome Baker, Mark EG, Hyperactive, Mr Bill, Goodsex, dj 3D w/ mc Brace, Elfscape
2016 Lineup : Fixmer/McCarthy, Perc, dj Rap, Reid Speed, Shortee, Miles Maeda, Sunshine Jones, Wade Randolph Hampton, Rob Acid, Desert Dwellers, Lenny Dee, Baseck, Gein, Drumcell, Terence Fixmer, Dustin Zahn, dj ESP, Frankie Bones, Doubt, Tim Sweeney, Jes One 2016 DIYss : Deadly Buda, Hot Dish, Speedy, Efex, the Noid, Danny the Wildchild, Mystic Bill, Centrific, Rob Gee, Spankalicious
get On The Bus… join the Midwest Hardcorps mailing list