Drop Bass Network


presents 

in association with

Communique and David J. Prince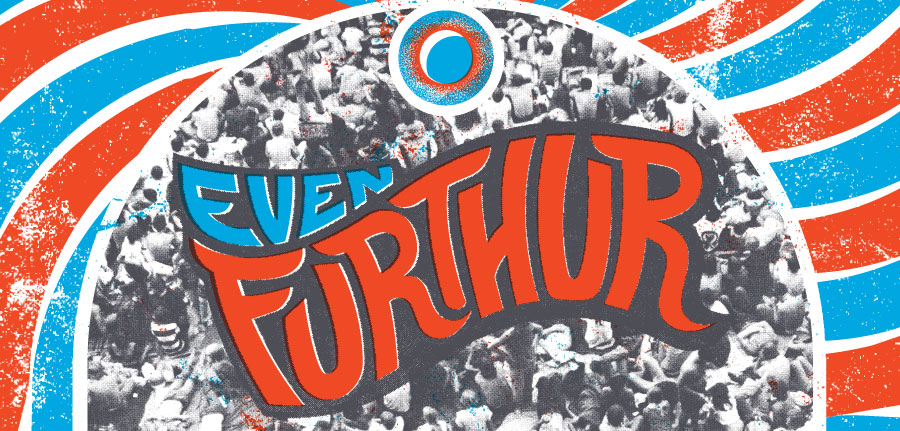 techno campout : electric festival : family re*union
noon Friday, August 18 thru eclipse Monday, August 21
Mellen Mountain Meadows : Highbridge, WI

DIYss
(Do.It.Yourself sound systems)
12pm to 6pm Frida

y : 10am to 6pm Saturday and Sunday




see map at Even Furthur for locations
click on DIYss name or presenters below for more information
Kool-Aid Promenade
late night variety play
League of Troubled Souls
techno pagan ritual
let your Freak Flag Fly!
express, create, participate
Great American Solar Eclipse
Monday @ 1:15pm, 80% coverage
Hardcore Breakfast!
main stage Saturday AM
pancakes, pbr, and gabber
I Can See For Miles
main stage Sunday AM
sunrise over jack's house
Electrified
light and sound experience
immersive sensory installation
Free Radio Furthur
101.1 FM
turn on, tune in, drop bass

Ticket Information
Includes all four days of entertainment, tent camping, and car parking.
Bring your digital ticket printed out or saved on your mobile device to the main gate.
Hardcopy Tickets at the following locations:
MIlwaukee : 414 Glass & Grooves, 810 N Old World 3rd : 414-877-0999
Madison : JiggyJamz, 621 N. Sherman Ave, Suite B11 : 608-622-7176
Chicago : Gramaphone Records, 2843 N Clark St : 773-472-3683
Minneapolis : Gamut Gallery, 717 S 10th St : 612-367-4327
Oshkosh : Electric Lounge, 402 E Parkway Ave : 920-230-3707
and from the DIYss promoters, support local sound systems
Tickets will also be available at the Main Gate
Rain or Shine, stages weather protected
tickets Scanned and vehicles Searched
professional Security and Paramedics
primitive Camping and Parking separate
RVs/Campers additional fee, no hookups
campfires permitted, firewood for sale
Food/Beverage Concessions, no ATM
fresh Water, clean Restrooms, pay Showers
No In/Out, one time exit pass, be prepared
No weapons, fireworks, graffiti, atvs/carts
No Dogs or pets without service papers
NO RENEGADE SOUND SYSTEMS!
BYOB 21+w/ID, No Glass, no alcohol sales
sales or use of controlled or out-of-control
substances Illegal, Unwise, Unwelcome
Leave-No-Trace, garbage bags supplied
Merchandise Vending or Volunteer
send email to dropbass@dropbass.net